FREE quotations and estimates, professional advice and comprehensive site surveys.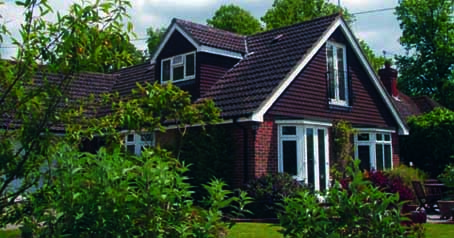 Get a free quotation and estimate. We can now provide a preliminary estimate via email and/or over the phone.
For your preliminary free quotation and estimate to be accurate, we need as much information about your requirements as possible . . .
Once you have received your initial estimate and would like to progress matters further, we can schedule a comprehensive site survey at a time that is convenient for you.
During the site survey we will thoroughly inspect your flat roof's condition. We will discuss your needs and wants, and will suggest the most appropriate and cost effective solutions.
We will always decide with you which course of action is most suitable for your particular circumstances - every project is different, with its own unique set of features and considerations!
We can recommend re-boarding or over boarding when we either see photos showing the current flat roof and decking, or we conduct a site survey.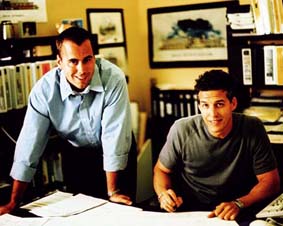 We can then assess the condition of the existing boards, joists and associated woodwork.
We also aim to identify any potential insulation and ventilation issues, as well as other factors such as pitch and drainage optimisation.
On newly built projects we can either fit the new decking, or we can install any of our flat roof systems onto a well fitted deck.
Please contact us before the new deck is fitted for the necessary specifications.
Roof description and/or other requirements. Please include a brief description of your flat roof and/or other requirements in the form below. You only need to supply the information that you are familiar with - ideally this will include the following:
Flat roof size(s), including size(s) of any upstands.
Roof height/amount of storeys.
Current type and condition of roofing material(s).
An indication of the condition of joists, associated woodwork and decking.
And if required:
Flat roof drainage details - if the roof is presently pooling, and needs pitch/fall optimisation.
Total length of drip edge(s) and drainage upturn(s).
Total length of roof to wall flashing(s).
Total length and width of roof valley(s)/box gutter(s).
Total length of fascias/soffits/guttering.
Any other information that we will need - such as the number and approximate size of chimneys, the total area of cladding and/or the number and type of Velux products.
Please state if your measurements are metric or imperial.
Photographs. To simplify our estimating process, if possible please email us as many of the photographs listed below. Feel free to include any other photographs that you feel might be helpful.
Email info@green-flat-roofs.com with your name/town/county/contact number in the subject box.
The photographs will help us to assess your needs and the roof's present condition, and ensure that we give you an accurate estimate . . .
Send us pictures of the building from the ground, showing as much as the roof as possible. Include inside the building if this shows the condition of joists, associated woodwork and decking.
If it is safe for you to do so, please send us some on the roof pictures as well, again showing as much as the roof as possible.

Also include close-up photographs of any intricate or unusual roof detailing. Ideally these will show any roof details such as sky lights, flat roof windows, heating, ventilating and air conditioning (HVAC) units, roof hatches, chimneys, balustrades and roof to wall flashings.

If you would like an estimate for a flat roof repair, please send us photographs of any areas that need repairing. This will help us to decide if this option is viable.

Free quotations/estimates contact page information submission policy. We recognise that your privacy is important. This information outlines the type of personal information we can receive when you use green-flat-roofs.com, as well as some of the steps we take to safeguard information.
We hope this will help you make an informed decision about sharing personal information with us. For our full privacy policy, please see our "HTML Privacy Policy" page.

green-flat-roofs.com strives to maintain the highest standards of decency, fairness and integrity in all of our operations. Likewise, we are dedicated to protecting our customers', consumers' and online visitors' privacy on our website.
Personal Information. green-flat-roofs.com collects personally identifiable information from the visitors to our website only on a voluntary basis.
Personal information collected on a voluntary basis may include name, postal address, email address, company name and telephone number.
This information is collected if you request information from us, sign up to join our email list, request a no obligation free quotation or some other service or information from us.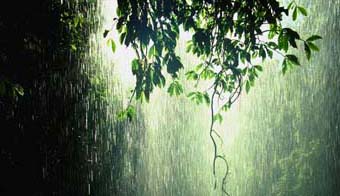 The information collected is internally reviewed, used to improve the content of our website, notify our visitors of updates, and respond to visitor enquiries.
Once information is reviewed, it is discarded or stored in our files.
If we make material changes in the collection of personally identifiable information we will inform you by placing a notice on our site.
Personal information received from any visitor will be used only for internal purposes and will not be sold or provided to third parties.
How You Can Correct or Remove Information. If you have submitted personal information through our website and would like that information deleted from our records or would like to update or correct that information, please use this free quotations contact form.
Whatever your roofing needs - contact us today for a preliminary free quotation.

Return from free quotations page to green flat roofs home page.








Direct Lines: +44 (0)7546 934 015 | +44 (0)7519 504 181
23 Upper Bevendean Avenue | Brighton | Sussex | UK | BN2 4FG
Email: info@green-flat-roofs.com