An ecologically friendly alternative to PVC cladding. Unparalleled weatherproofing. Contemporary and aesthetically pleasing matte black appearance. Also EPDM rubber damp proof course.

Hertalan's EPDM cladding materials are an ecological alternative to PVC cladding. EPDM is highly regarded as a green building material, which is verified by Greenpeace International in their "Building the Future: A Guide to Building Without PVC" report (October 1996).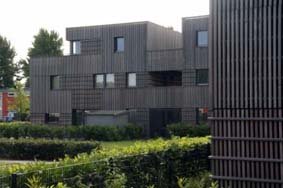 Eco-friendly EPDM cladding can be made to measure at Hertalan's ISO quality approved production facility.
Due to their immense knowledge they can assist with design integration, cost controls and best installation practice for their eco-friendly cladding.
High quality EPDM rubber cladding is durable, flexible and lightweight. It has a contemporary and aesthetically pleasing matte black appearance and is ideal for all architectural applications . . .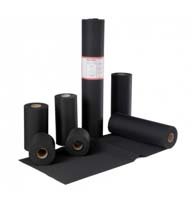 Because it is incredibly waterproof, EPDM is also the perfect product to be used as a damp proof course.
In addition it has an exceptional life span, is biologically and ecologically safe, is permanently elastic and is also rapidly installed.
Contact us today to discover more about the form and function of Hertalan's EPDM - contemporary construction solutions . . .

Return from ecological PVC cladding page to green flat roofs home page.








Direct Lines: +44 (0)7546 934 015 | +44 (0)7519 504 181
23 Upper Bevendean Avenue | Brighton | Sussex | UK | BN2 4FG
Email: info@green-flat-roofs.com