EPDM flat roof edge trim. A unique, high quality design that assists drainage, whilst also securing the roof perimeter - and enhancing the appearance of your property.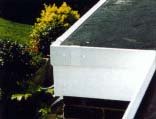 Hertalan's flat roof edge trims are uniquely designed to simplify and improve edge details on best flat roofs . . .
The roof edge trims are manufactured from recycled building materials which makes them socially responsible. They are excellent with residential green roofs where they can function as gravel edge retainers.
They are also fully compatible with other recycled building materials - serving to retain all such materials on your superb rubber flat roof.
They serve to secure the EPDM membrane to the roof edge and improve the overall appearance of the roof - thereby adding extra value to your green investments.
The edge trim also provides a secure flat roof perimeter detailing, which provides value to your property and also to green business by enhancing the look of the property.
They are at the forefront of green industry which helps the global green economy. In line with our sustainable business models, they blend very attractively with gutters and fascias and are a valuable product in our socially responsible supply chain.


"Check kerbs" (see diagram) form a neat upstand on rubber flat roof edges without gutters.
Being manufactured from recycled building materials they are suitable for our green business model, and stop water going over the rubber flat roof edges.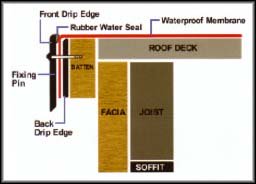 "Drip edges" (see diagram) allow the water to flow over the trim into the gutter. They serve to improve the function and form of your best flat roof, and thereby enhance your "green money" and your green investment in your property.
Being produced from recycled building materials they are an integral part of a global green infrastructure model.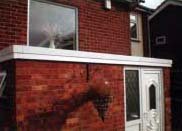 Hertalan edge trims also have the following features and benefits:
• Manufactured in a socially responsible framework, which assists sustainable business and international green industry.
• Quick and simple installation by our professional, qualified roofing contractors.
• High quality rigid polystyrene which is produced from recycled building materials - helping the emergence and development of the green economy.
• Available in white, grey and charcoal colours.
Another unique product from Hertalan that makes their EPDM flat roof system a socially responsible, green business market leader - contact us today for a free site survey and free quote . . .

Return from roof edge trim page to green flat roofs home page.








Direct Lines: +44 (0)7546 934 015 | +44 (0)7519 504 181
23 Upper Bevendean Avenue | Brighton | Sussex | UK | BN2 4FG
Email: info@green-flat-roofs.com